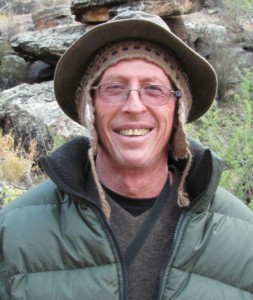 One of my strongest memories of Steve was his performance as Lomov opposite Frankie Rogers playing Natalia Stepanovna in Anton Chekov's one act play, "The Marriage Proposal," staged by the Lund Theatre Troupe in 1976. His portrayal of the gawky hypochondriac landowner suffering "palpitations"–first of nervousness and then of rage– remains the funniest comedy I've ever seen. Thirty-five years later, I can still taste the tears of laughter it set flowing at every rehearsal and performance.  That character's awkwardness and hysteria perfectly offset Steve's easy grace and cheerful equilibrium.
According to Peter B., Steve often said, it wasn't about what you make or do, it was about what you are.  Steve never said that to me, but what he did say on several occasions was that he knew I was an achiever and he wasn't.  In fact he was a major achiever"as an artist, a designer, an actor, a builder, a social worker"though his achievements never gained the professional public recognition they might have. It was his respect combined with his affection that made me feel so good.
Celebrations of Life are about loss and compensation.  The hole left by the person's departure takes on a distinct shape that remains with us, one more firm and positive than that of many who are still living"people we've lost touch with because of distance and circumstance, people close by who we were hurt by or tired of.  Our connection with them awaits such memorials to be rekindled.
With Steve it was different. My grief is not about a past memory but a for a lost presence and a foreclosed future. It was his being here that helped draw me to Lund every year. It was his participation that helped motivate me to join in group adventures like climbing on the South Powell Divide, kayaking in the Broughtons, hiking the West Coast Trail and the Grand Canyon, and canoeing on the Yukon and Green Rivers. It was the expectation of his quirky and amiable company that I anticipated making it fun to grow old.
My last encounter with Steve was in his and Juliet's house on August 7.  I held his hand and said, "Tomorrow I'm heading back to California."
"Take me with you," he whispered, then faintly chuckled.
For a moment, I was at a loss.  Then came the words: "I will."
And then it dawned on me what they meant:  "I will¦everywhere that I go."